Best Camping Tents By Type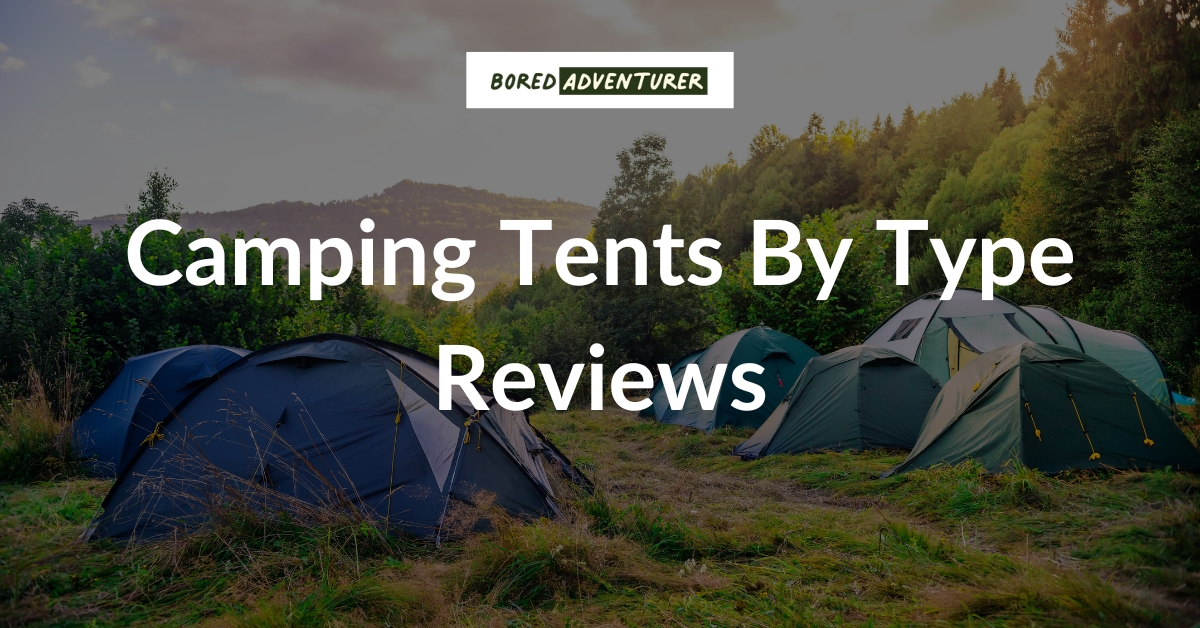 "I go to nature to be soothed and healed, and to have my sense put in order." – John Burroughs.
What could be better than a day filled with exploring the woods, an evening of good conversation surrounded by loved ones around a campfire, and sleeping in a tent beneath a dark sky filled with bright stars?
We prepared many resources to help you plan your next camping trip, from the best gear reviews and checklists, camp kitchen essentials and recipes, and valuable tips & how-tos.
Check out the best tents by type we found from our comprehensive testing and research!
Best Tents By Type – Reviews
Best Tents You Can Stand Up In 2023
Best Canvas Tents With Stove For Cozy Camping Experience in 2023
Best Blackout Tent To Keep Interior As Dark As Possible in 2023
Best Tents With AC Port in 2023
Best Bell Tents in 2023
Best Tents Under $200 in 2023
Best Stargazing Tents For Magic Camping Nights in 2023
Best Tent For Tall Person in 2023
Best Hot Tents To Keep You Warm During Cold Weather in 2023
Best Insulated Tents For Cozy Winter Nights in 2023
Best Tent Cot For Pleasant Outdoor Nights in 2023
Best Survival Tents For Raw Camping Experiance in 2023
Best Wall Tents in 2023
Best Shower Tent For Keeping Clean While Camping in 2023
Best Tents For Camping With Dogs in 2023
Best SUV Tents For Unforgettable Road Trips in 2023
Best Instant Tent For Easy Set Up in 2023
Best Canvas Tents in 2023
Best Cabin Tents For Comfortable Outdoor Experience in 2023
Best Waterproof Tents To Keep You Dry While Camping in 2023
Best Tents That Are Super Easy To Set Up in 2023
Best Tent For Beginners in 2023
Best Pop-Up Tent For Quickest Possible Set Up in 2023
Best 4 Season Tent in 2023
We aim to make it easy and accessible for everyone to go out, feel comfortable, and have a great time outdoors.